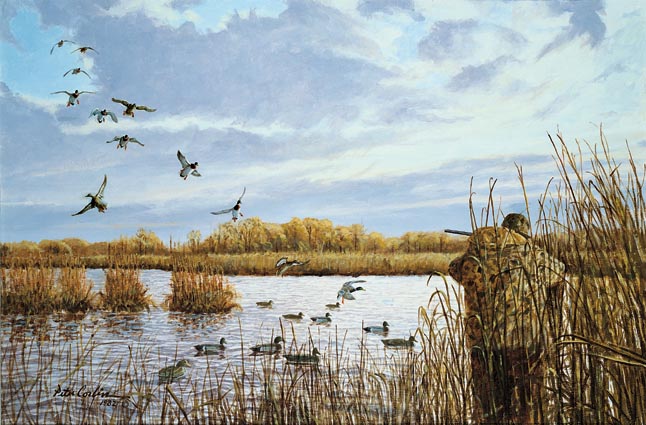 Edition Size: 800 signed and numbered Image Size: 16 x 24 inches Unframed Print: $175
Though often wary, Mallards will sometimes decide to land in decoys no matter what happens. Even as one hen flares off the rest of the flock continues on totally committed.
Shipped via USPS Priority Mail in a tube.