January 29, 2016
Line Dance – The Art of Fly Fishing by Peter Corbin, on view at the National Sporting Library & Museum (NSLM), Middleburg, VA, from January 30 through July 3, 2016. The NSLM's George L. Ohrstrom, Jr. Curator of Art, Claudia Pfeiffer, has selected a number of my fly fishing paintings from the last 37 years […]
December 19, 2014
I am delighted to have been selected as one of Garden & Gun's Wildly Good Artists featuring my painting, Dawn Patrol in their December/January issue. Dawn Patrol by Peter Corbin, oil on canvas, 24 x 36 inches
December 9, 2014
I am delighted to have my painting ," The Lemon Lady", become part of the permanent collection of the Thomasville Center for the Arts. The Lemon Lady by Peter Corbin, 20 x 30 inches • Permanent Collection of the Thomasville Center for the Arts. Lefty Kreh and Peter Corbin at the Plantation Wildlife Arts […]
June 25, 2014
I am delighted to share the catalog from, A Life Afield, my recent retrospective exhibition in New York City. The show would not have been possible without the generosity of my collectors willing to lend their paintings for the exhibition. Please click on the image to build the catalog for viewing.
December 11, 2013
I'm delighted to share a feature display of my work in the current issue of Covey Rise Magazine.  If you aren't familiar with Covey Rise, it was recently awarded the Best Use of Illustration for a consumer magazine for a circulation under 250,000.  www.coveyrisemagazine.com
September 9, 2013
oil on canvas, 20 x 30 inches, signed lower left, gold leaf frame I have been chosen as the featured artist for the 2013 Plantation Wildlife Arts Festival in Thomasville, Georgia – November 15 to 17th "A Good Morning" is the featured painting for the festival.  If you will be in the Thomasville area, please […]
March 19, 2013
I recently returned from a wonderful trip to Patagonia, fishing for trout in the Andes and sea-run brown trout on the Rio Grande. Please click on the picture to enlarge the slideshow. I look forward to using material from Patagonia for new paintings and drawings. [wpcol_1half id="" class="" style=""] [nggallery id=6 template=corbin] [/wpcol_1half] [wpcol_1half_end id="" class="" […]
March 13, 2013
"Primetime in the East", oil on canvas, 20 x 24 inches
August 28, 2012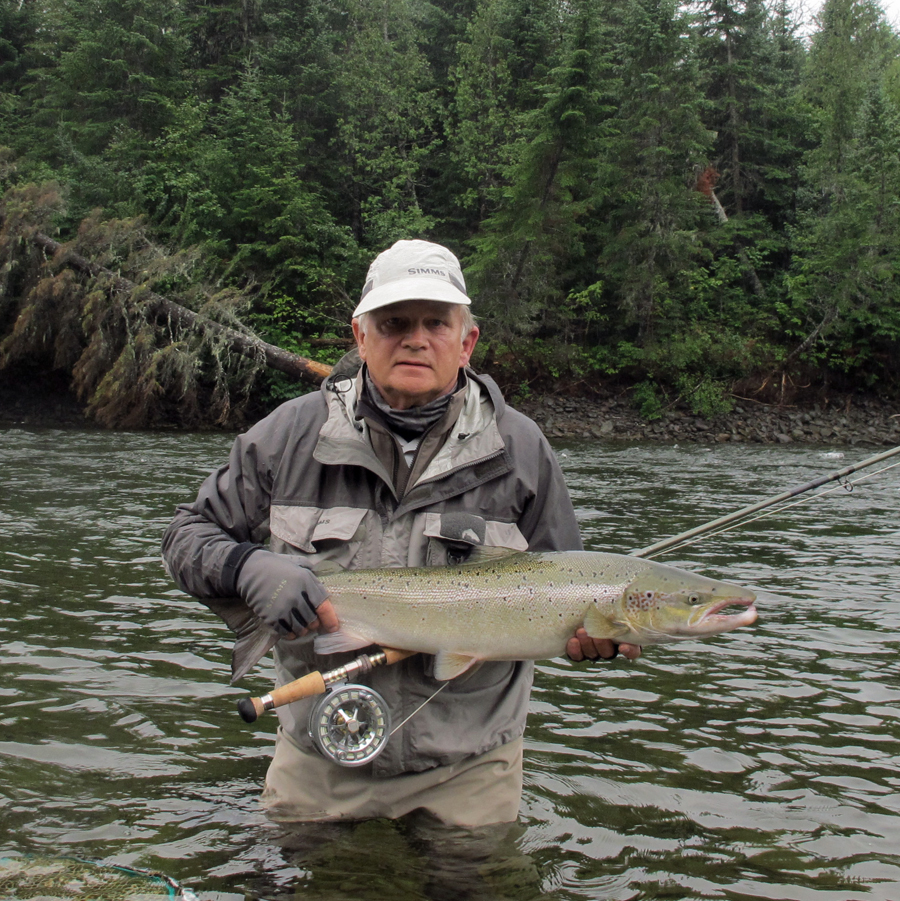 Peter Corbin fishing on the Grand Cascapedia River August 2012.
March 16, 2012
Below is the slidehsow that was presented at the AMFF Dinner: [hana-flv-player video="https://www.petercorbin.com/wp-content/uploads/AMFF_DINNER_PETER_CORBIN.flv" width="400″ description="" player="2″ autoload="true" autoplay="false" loop="false" autorewind="true" /]