January 29, 2016

Line Dance – The Art of Fly Fishing by Peter Corbin, on view at the
National Sporting Library & Museum (NSLM), Middleburg, VA,
from January 30 through July 3, 2016.
The NSLM's George L. Ohrstrom, Jr. Curator of Art, Claudia Pfeiffer, has selected a number of my fly fishing paintings from the last 37 years for a one-man exhibition at the Museum.  She has written a wonderful exhibition catalog. Included in the exhibition is a media component – a video I created and produced with Emery Ruger, Ledgerock Studio.  The video presents my philosophy on painting and the progression of my 2014 painting, Line Dance.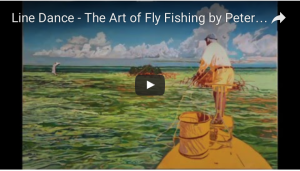 102 The Plains Road, Middleburg, VA  20017