Recent Portrait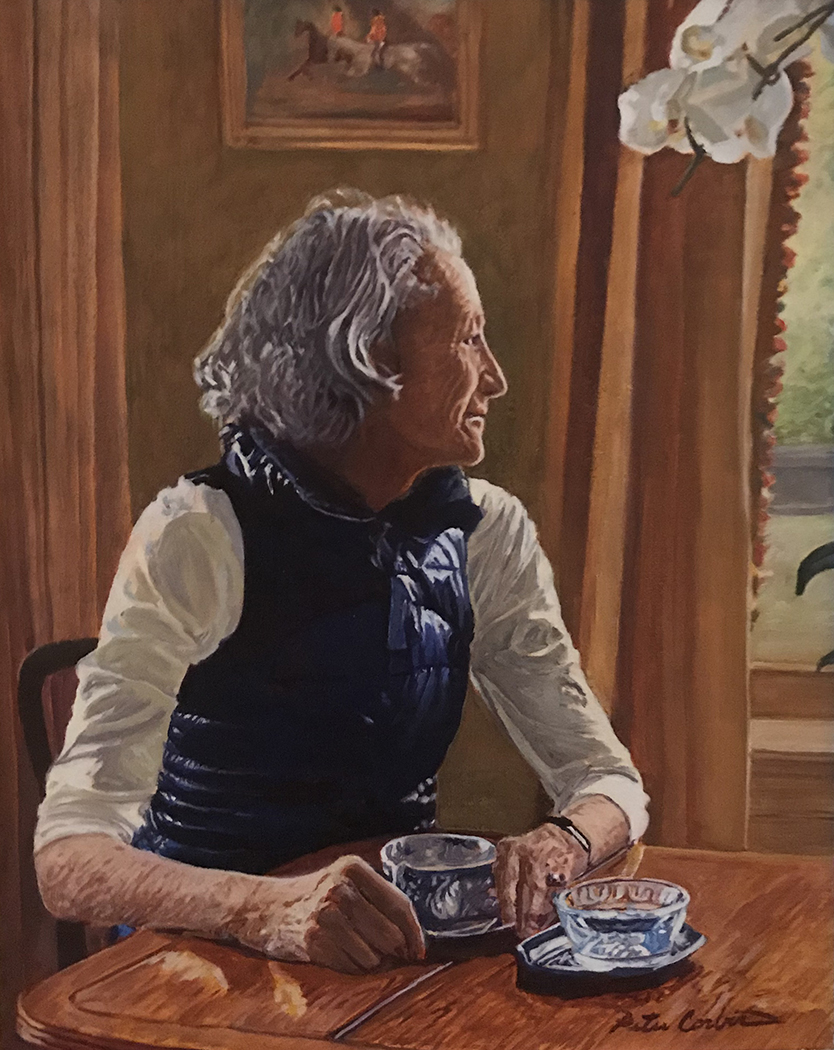 COMMISSIONED OIL PAINTINGS
For over thirty years I have had the privilege and pleasure of recording the sporting life, the people who pursue it and the places they love. The majority of my paintings are commissioned sporting portraits of the field sports, hunting and fishing.  My work also covers equine sports, landscapes and informal portraits.  I paint from my own photographs and will travel wherever necessary to get them.  A good sporting portrait should capture the essence of the experience and the mood of the scene.  I try to be as unobtrusive as possible in recording the elements of the painting.
After the photography is completed I will do a detailed preliminary pencil drawing.  This is sent for approval and final determination as to size and cost of the painting.
Upon acceptance and return of the pencil drawing, I commence the canvas. When completed the canvas will be framed in a gold leaf frame and include a museum light.  The pencil drawing will be framed in honey-burl moulding and returned when the painting is completed.
Sporting Portrait Commissions begin at $25,000 in standard sizes of 20 x 30 or 24 x 40 inches.  Prices are based on complexity of scene and size of canvas.  An estimate is given upon initial consultation and a firm price upon completion of the pencil drawing.
Current commissions are running eight to twelve months from point of photography.