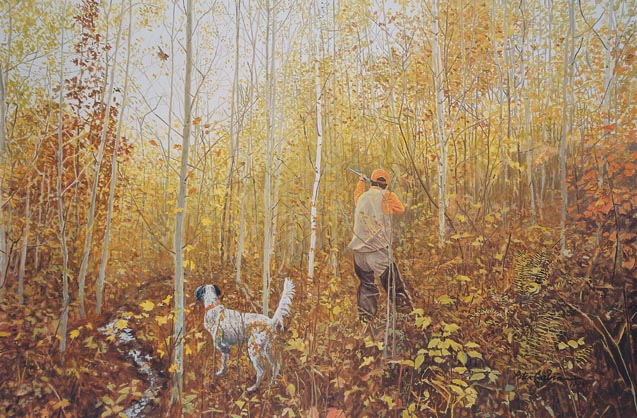 Edition Size: 300 signed and numbered Image Size: 16-5/8 x 25 inches Unframed Print: $200
If we could trade in March for another October, most of us would gladly apply. The woodcock is the harbinger of fall. When the flight comes in the popple thickets, there is nowhere else I'd rather be. My good friend, Tom Davis, writer and dog man extraordinaire, is featured in this print with his wonderful setter, Emmy Lou.
Shipped via USPS Priority Mail in a tube.