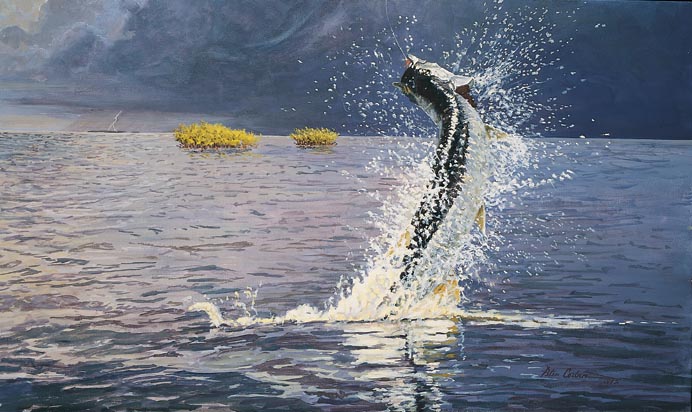 Edition Size: 300 signed and numbered
Image Size: 15 x 25 inches
Unframed Print: $200
As thunder heads and a large tarpon explodes into the air, flats just doesn't seem to do it justice. Tarpon on the fly is not a delicate sport. It's pushing a car uphill with a rope. It's a marvelous prize fight where both combatants leave the tempest wiser, and awed at the others strength and skill. Rarely is blood spilled. Is there any better battle in sport?
Shipped via USPS Priority Mail in a tube.