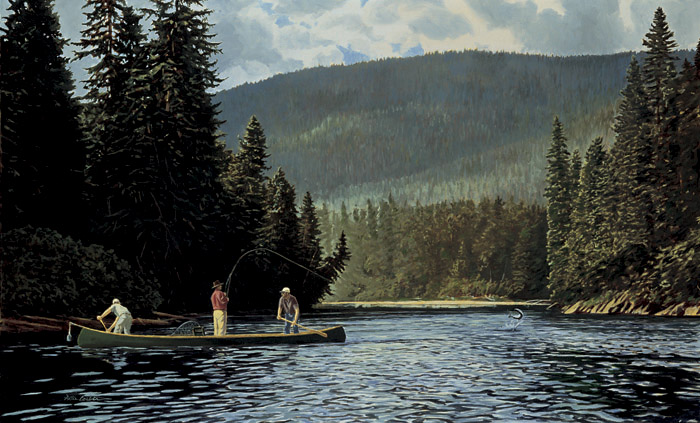 Giclée Edition Size: 150 s/n Image Size: 15 x 25 inches Unframed Print: $300
This painting portrays the first few moments after the salmon has taken the fly. The guides pull the anchor and paddle for quiet water along the shore to let the angler fight the fish free from the river's main current. The angler is keeping his line clear of snags as the fish makes the first leap of five or six. If she is brought to the boat, this mature breeder will be released. With the sun breaking through the clouds and lighting the mountainside, it is a grand day to be alive for the anglers and their quarry.
Shipped via USPS Priority Mail in a tube.