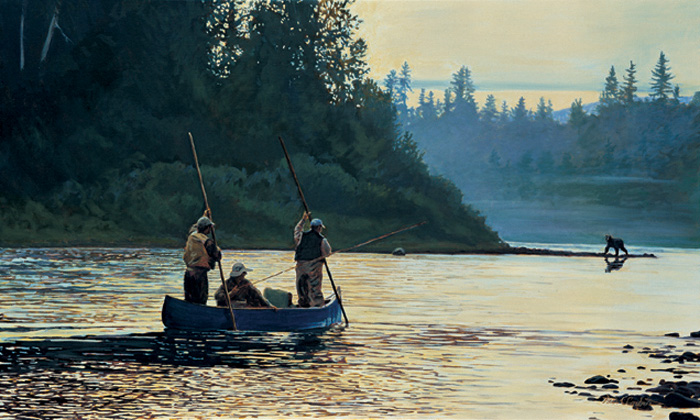 Giclée Edition Size: 150 s/n Image Size: 15 x 25 inches Unframed Print: $300
Evening Encounter is a painting of the chance viewing of a black bear by two guides and the salmon angler as they pole upstream. If this were a 19th century painting, they would probably attempt a shot. But the reality of this scene is that there are two anglers, each trying for a salmon in his own way, with respect for the other.
Shipped via USPS Priority Mail in a tube.