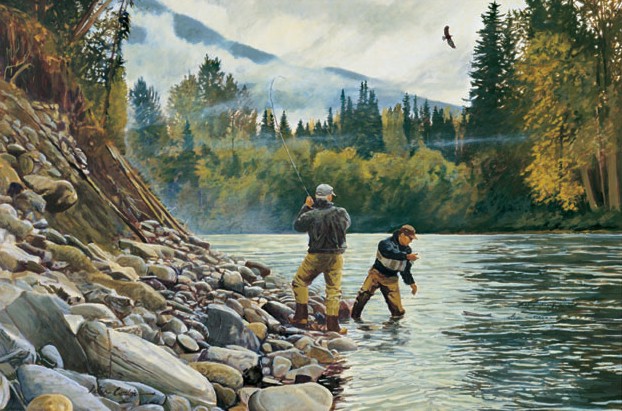 Edition Size: 200 s/n Image Size: 16 x 24 inches Unframed Print: $200
Fishing for Steelhead and Atlantic Salmon has evolved from a kill fishery to a catch and release fishery. Older paintings featured a gaff in the guide's hands, then large nets were standard. But as more was found about handling big fish, hand tailing has become the right way to avoid damaging those magnificent creatures so they can fight and breed again. This is a painting of such a fight.
Shipped via USPS Priority Mail in a tube.