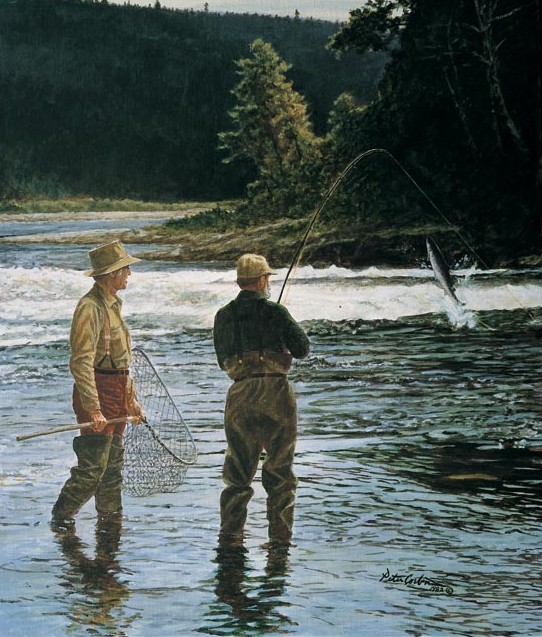 Edition Size: 375 signed and numbered, Image Size: 21-1/8 x 18-1/4 inches Unframed Print: $175 Framed Print: $550
This is the moment etched in an angler's mind because it is probably the last he will see the large salmon he has just hooked. Once in the rapids, the game will all be to the salmon's advantage. This print was done in 1982 and was one of the first portraits of Richard Adams who passed away last year. The scene is at the pool named for him on the Matapedia.
Shipped via USPS Priority Mail in a tube.