New Prints for 2016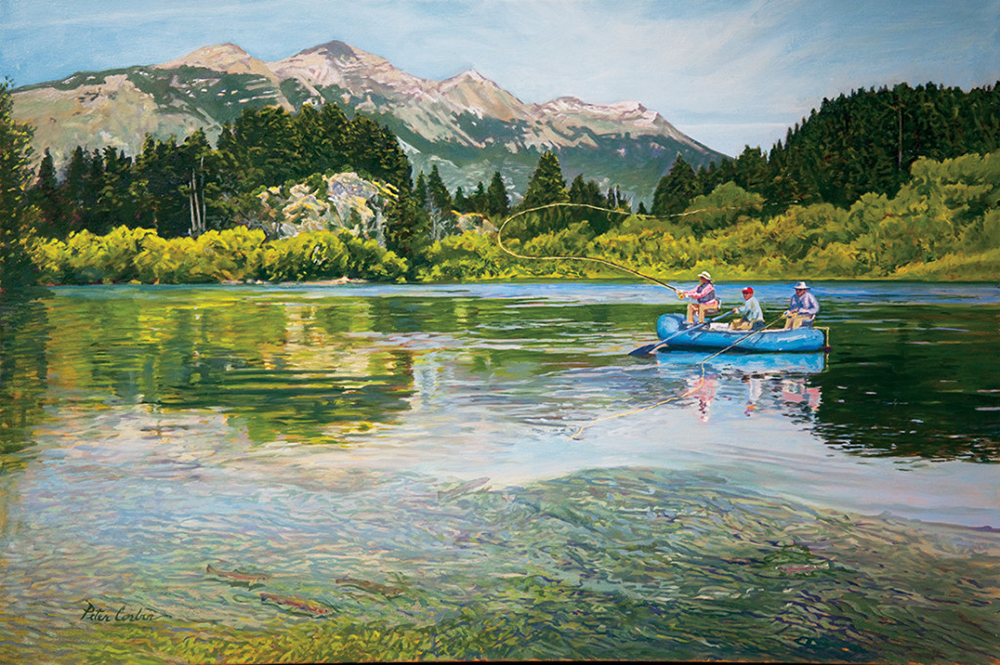 A Patagonia Morning
Limited Edition of 25 signed and numbered prints.  Image Size: 12 x 18 inches
Unframed Print:  $175, Framed print in honey burl:  $400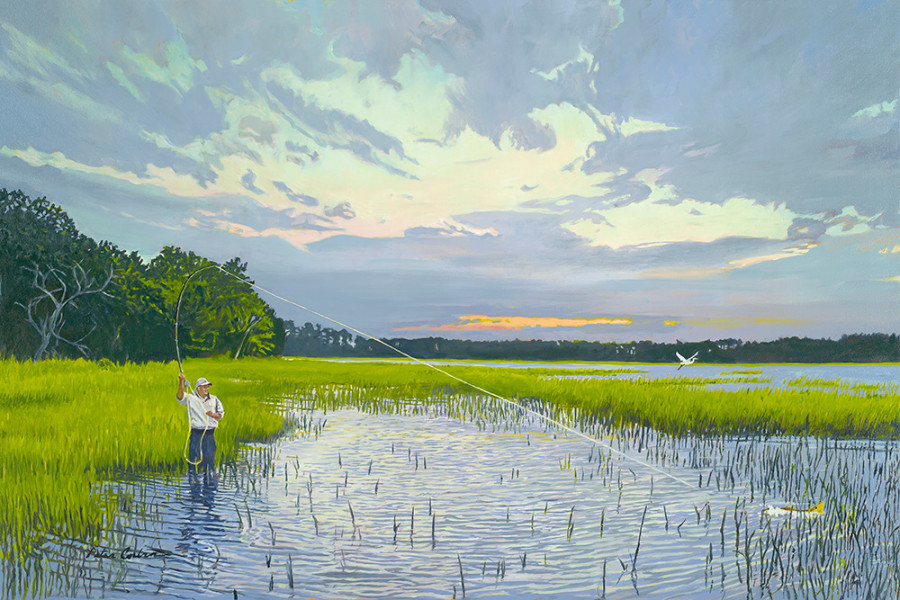 Broad River Redfish
Limited Edition of 50 signed and numbered prints.  Image Size: 16-1/2 x 25 inches
Unframed Print:  $300, Framed print in honey burl:  $600
The original painting and print are on display at the National Sporting Art Library & Museum, Middleburg, VA from January 30 through July 3, 2016.
All prints are produced to the highest standards on 100% acid-free uncoated,conservable paper, we do not print on canvas.  The unframed prints are shipped flat in acid-free envelopes with custom cardboard cartons. Framed prints are shipped in custom cartons so the prints are ready to hang as soon as you open the package.
Caring for your Limited Edition Print
For Storing: Leave your print in the acid-free envelope it was shipped to you in but remove the envelope from the corrugated shipping box. Over the years the acid from the box may penetrate the acid-free envelope. Always store your print on a flat surface, never roll it.
New Fine Art Giclée (ghee-clay) prints are produced using the most advanced form of digital printmaking. The Giclée process provides unsurpassed color depth and life-like reproduction of the original artwork. The prints are produced with water based inks, any contact with water will damage it. NEVER touch the image or drag anything across it. A scratch or fingerprints are permanent and cannot be repaired. Do not use pressure sensitive tape near the print.
Conservation Framing: We recommend using a highly experienced picture framer for advice. Your print should be archivally framed to keep it in its original state, never cut down a print to fit a frame you may already have.
Do not have it permanently mounted in any way, only use acid-free hinges with the print suspended under the mat.
Only use mats and materials which are acid-free with a PH factor above 7.
Make sure the artwork is separated from the glass with the necessary depth of matting.
Sunlight and fluorescent tube lighting have harmful ultra-violet rays that can damage the paper and some inks used in printing. Hang your print in a room with weak daylight and incandescent lighting. For the maximum protection of your print from ultra-violet light, we recommend ultra-violet filtering plexiglass. This plexiglass requires some care and is slightly more expensive than glass. Plexiglass should never be used on drawing done in charcoal, chalk or pastel. The static electricity it creates may remove the medium from the paper.
You should also protect your print from extreme temperatures and humidity. High temperatures combined with high relative humidity can cause mildew or "foxing" on paper. If humidity is a problem in your area, air-conditioning or dehumidifying is recommended.